Research Services
We continuously invest in developing novel digitization methods as part of our efforts to improve our technologies and products. We welcome cooperation with other organizations in this matter.  We have been in forefront of biodiversity informatics since 1992, and build on our long experience in international and EU projects.
Through our mother company Sertifer Consulting Oy Ltd we offer consultation on forest health and ecosystem managament.
Novel digitization methods
Artificial intelligence can be a great assistant
Digitization is content production for the wider process of digitalization of science.  It requires constant innovation. Old work processes get replaced with automation and new knowledge is being extracted from large data holdings. We are currently exploring automation of 3D imaging.
The methods of artificial intelligence (AI) are increasingly being introduced for natural sciences and natural resource management. Our scientists have been involved in development of AI applications since 1980's. Our new research projects deal with, e.g., machine learning in label transcription.
Research infrastructure development
Extensive experience with European Union projects
Our staff has been in the forefront of development of research infrastructures of biodiversity since 1992.  This includes in particular GBIF, GEOSS, and working with the European Union institutions.  We have been work package leaders in large EU research projects BioVeL and EU BON, and are playing an important role in ICEDIG, a design study for DiSSCo, the new ESFRI research infrastructure for European scientific collections.
We also have extensive experience in building on the EU Structural Funds for construction of research infrastructures. Our predecessor Digitarium was built through investments of over 2 million € from a number of EU Regional Development Fund and EU Social Fund projects.  This investment paid off handsomely in constructing a world-class R&D lab, and has now resulted in spin-out of the activity into a global business, still benefiting the North Carelia region, our home base.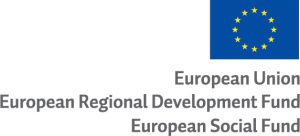 Forest health and ecosystem services
The specialists of our mother company Sertifer Consulting Oy Ltd owe over 30 years experience in research, damage agent identification, communication, education and practical guidance in forest protection. Our special area of expertise is the use of artificial intelligence in forest protection.
Customized research services on forestry, forest ecosystems and forest damages can be arranged as needed. Those will be based on our long experience on projects. Such projects are necessary to find answers to complex problems which the client may have.