Multi-user system achieves high performance
Our large conveyor-driven system can also be reconfigured and programmed to process individual pinned insects. Originally developed for processing herbarium sheets, the system can be with small modifications also push through small trays which carry the pinned insects. Their labels can be removed for detailed photography but can in some cases also be left intact if it is sufficient to take one picture from the side of the labels.
One operator can strip the labels off and place the insect in the imaging tray in less than 60 seconds. This means 60 / hour and 360 / work shift. Four operators achieve 1440 insects in a work day. In addition to the four operators loading the material, two more operators are needed at the unloading end.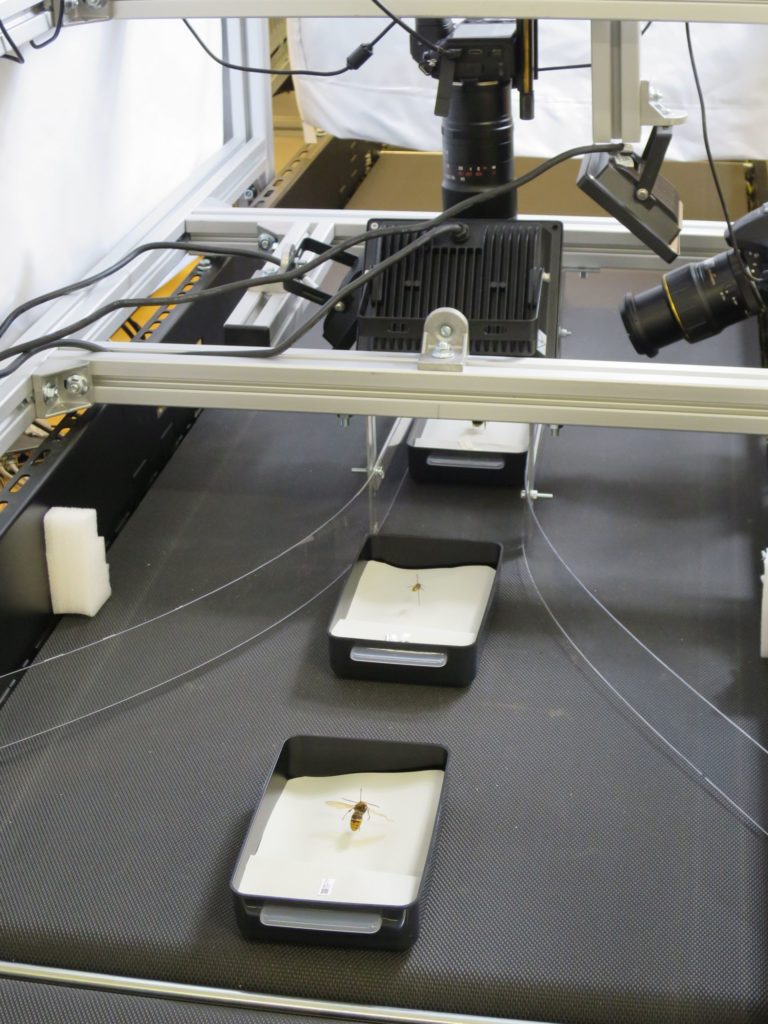 FIGURE 1.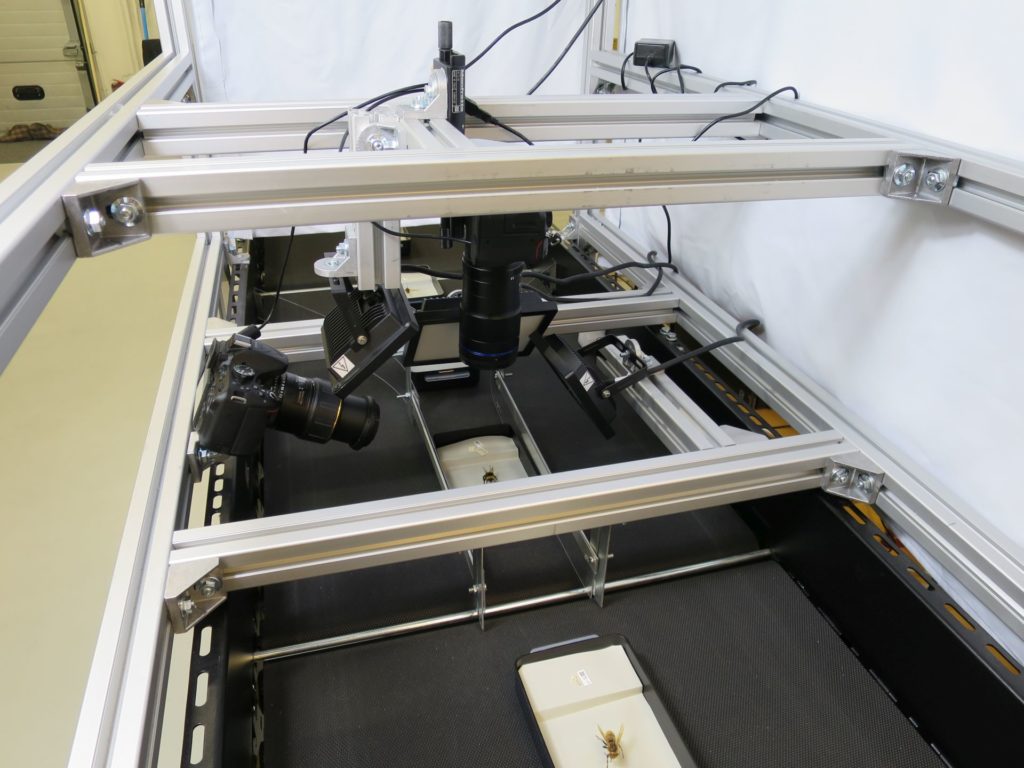 FIGURE 2.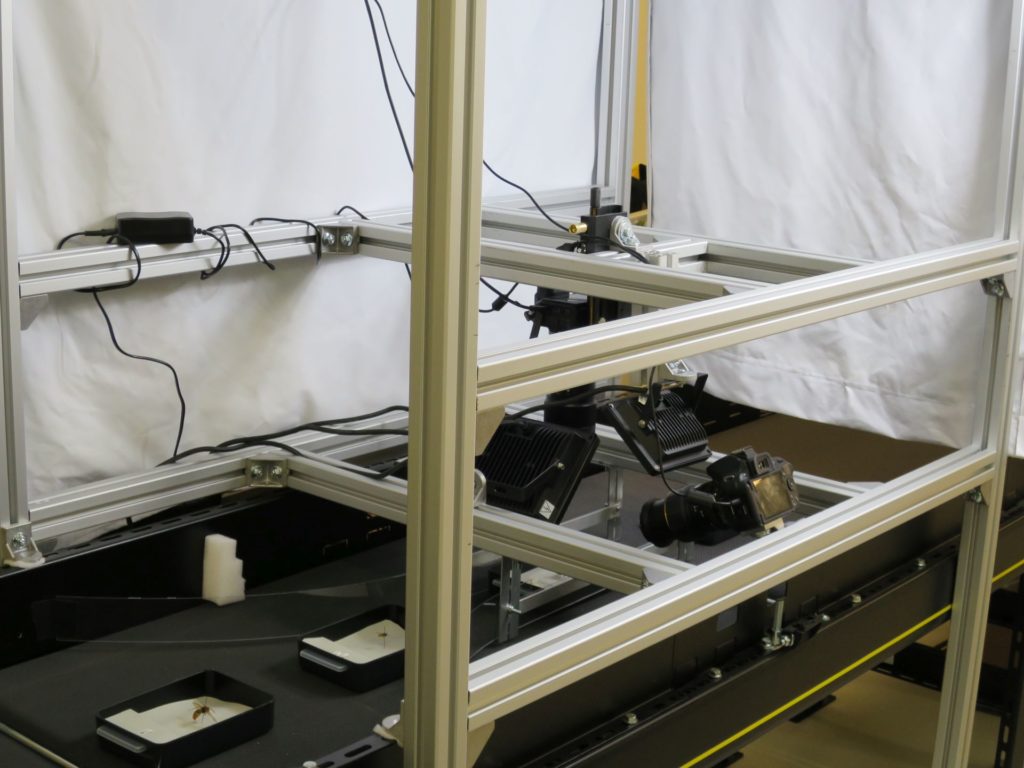 FIGURE 3.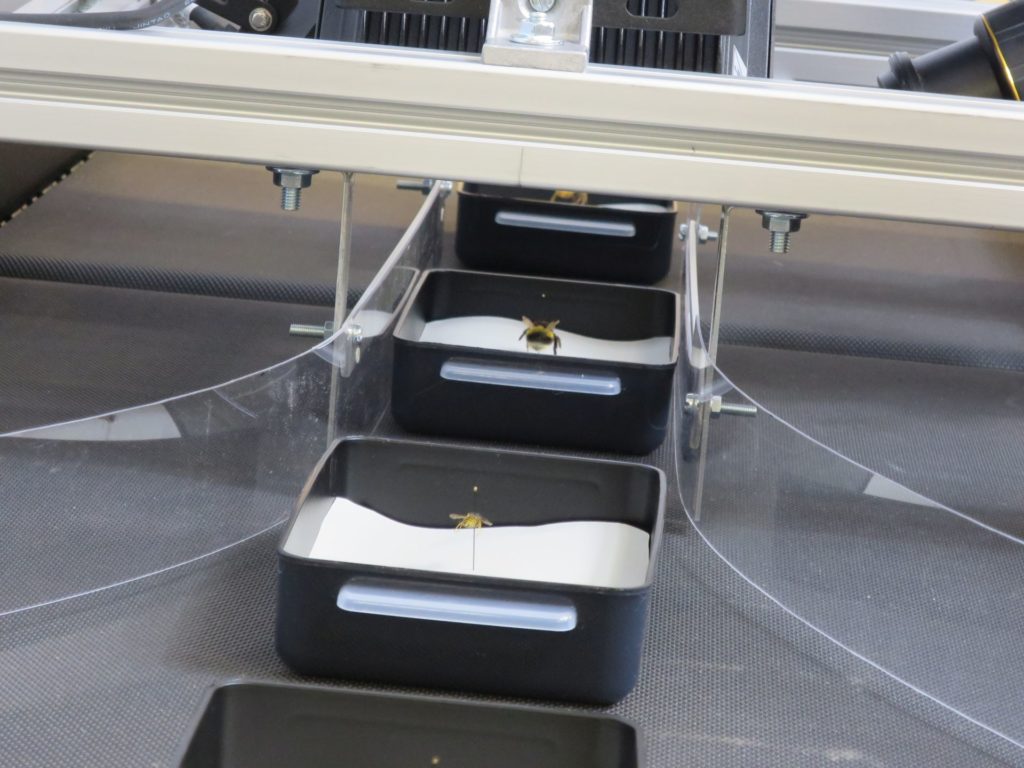 FIGURE 4.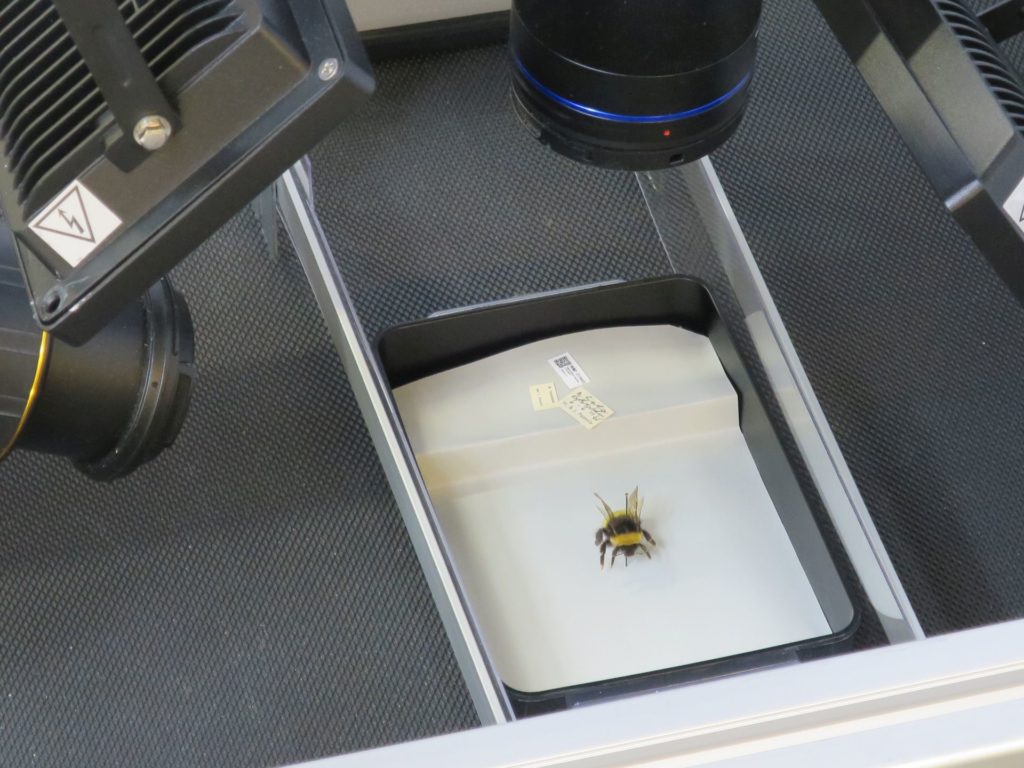 FIGURE 5.