Bioshare products are available worldwide. They were shown at the annual meeting of the Society for the Preservation of Natural History Collections on 25-31 May 2018 in Chicago. Below is a picture of Chicago skyline made during the cruise of the Vendors' Reception.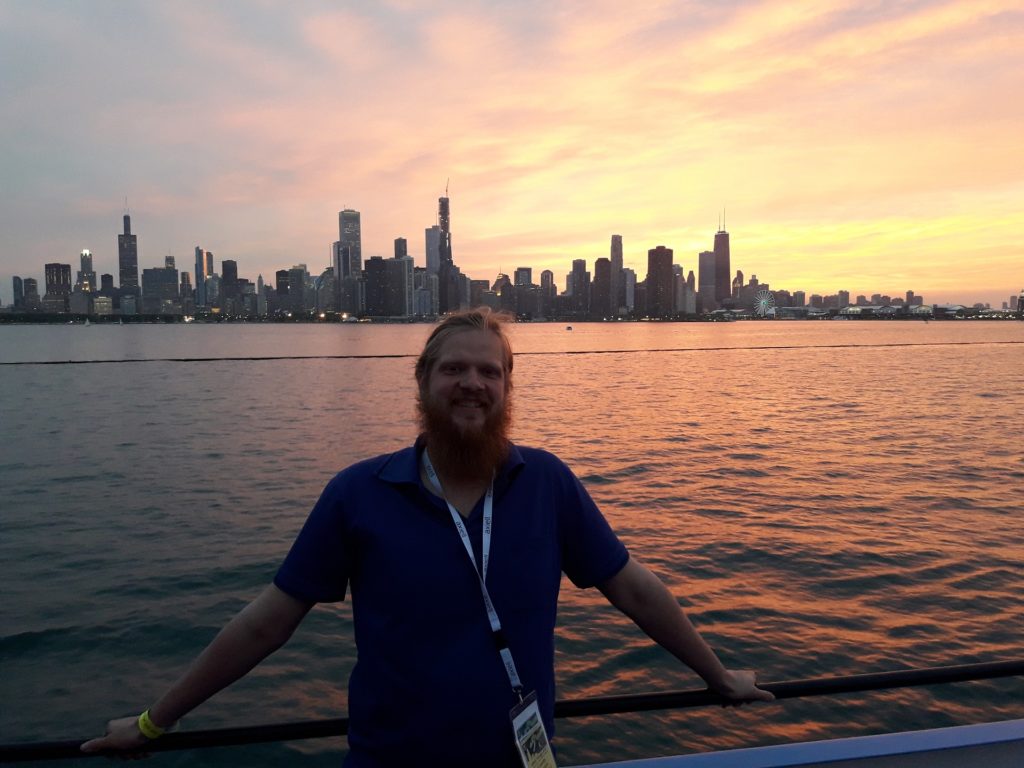 Bioshare stand also featured a new innovative solution for 3D mass-digitization of insect collections, developed in cooperation with Bioshare partner NampaWorks, and with the support of the ICEDIG H2020 project.
In the pictures appears NampaWorks Founder and CEO Mr. Toivo Ylinampa.